2013 A Year of Change
What a Year of Change
1] Changing people's lives:
A grand ambition but we want to do our bit to help the victims of the typhoon "Haiyan". Therefore we've launching our Christmas raffle: to raise money for the Philippines typhoon DEC Appeal.  We'll draw the results on 13 December and we've lined up some terrific prizes. Including: £200+ of drinks, a tech air laptop case with your corporate logo, Christmas hamper, Health and Beauty products and many more. Tickets are a minimum of £10 and any extra contributions are welcome. We've already raised close to £500 in one day. So let's go for it – and raise as much as we can for this cause!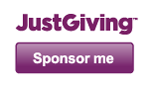 2] Changes for our Clients:
In June with the help of Sandra Garcao of Virtual Executive PA we set up   'Business Solutions Networking' (BSN).  A network to connect our clients, contacts and friends of the firm.  Attendees have a wide range of expertise in finance, HR, marketing, strategy planning, business growth, IT and many other services. We meet monthly (last Monday of the month) and we would love you to attend so check out www.bsn-event.webs.com or email us at sandra@virtualexecutivepa.co.uk.
In the same month we were recognised with a quality standard for conveyancing (CQS). This confirms the integrity of our team, cements some key processes, but more importantly for you our clients it allows us to act for a much wider range of bank lenders. Including: HSBC, Lloyds and Santander.
 
3] Change for our People
 
We were also delighted that Venetia Lawson Cruttenden agreed to join us as our first trainee solicitor. With a tremendous niche law firm pedigree behind her – Venetia is now able to support us with providing our clients with expemplary service.
Sandra Garcao joined the team as our executive assistant. Within a few weeks she was fully involved in launching the new DGL brand and manage our hectic schedules. She is now  helping to spearhead our social media initiatives. 
So in a nutshell:
Make An Enquiry
Call us now on 020 7113 4003 or complete our Online Enquiry and we will be delighted to talk with you about your legal matter.
Share Article With: